You can check the stock in your local stores online.
It's quick and easy to do, just search for the item, enter your postcode and we'll tell you where and when an item is available for collection or delivery.
If you want to check stock of any item:
1. Select the product and within the product page, enter your postcode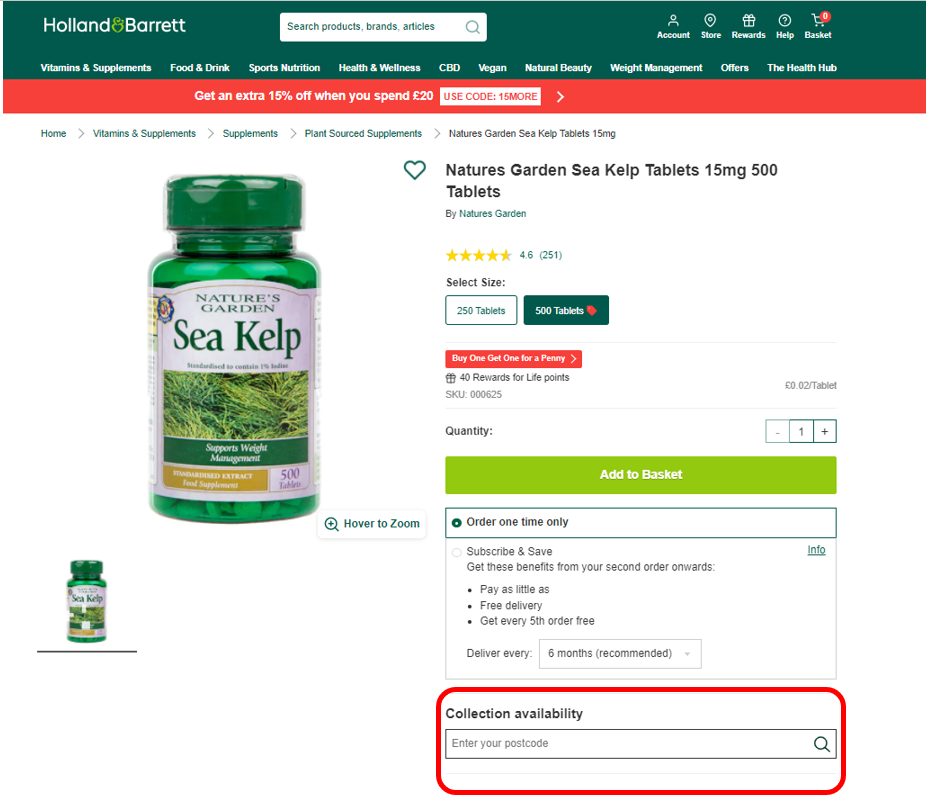 2. Then select the relevant address from the drop down list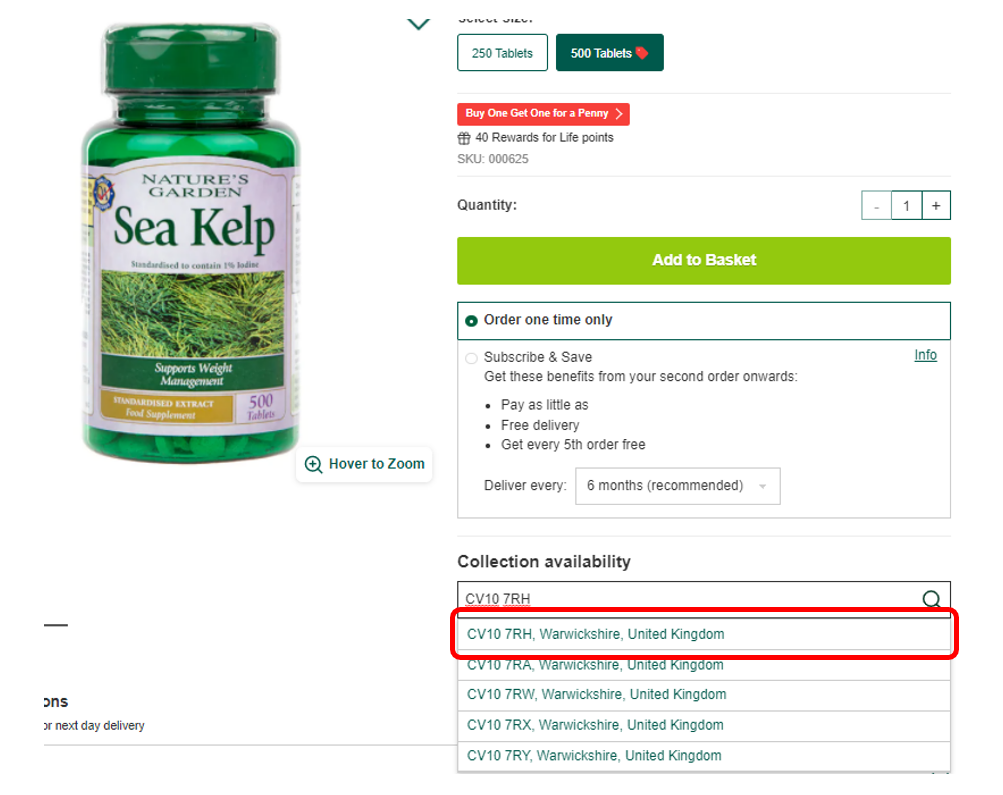 3. You can then see stock availability at your local stores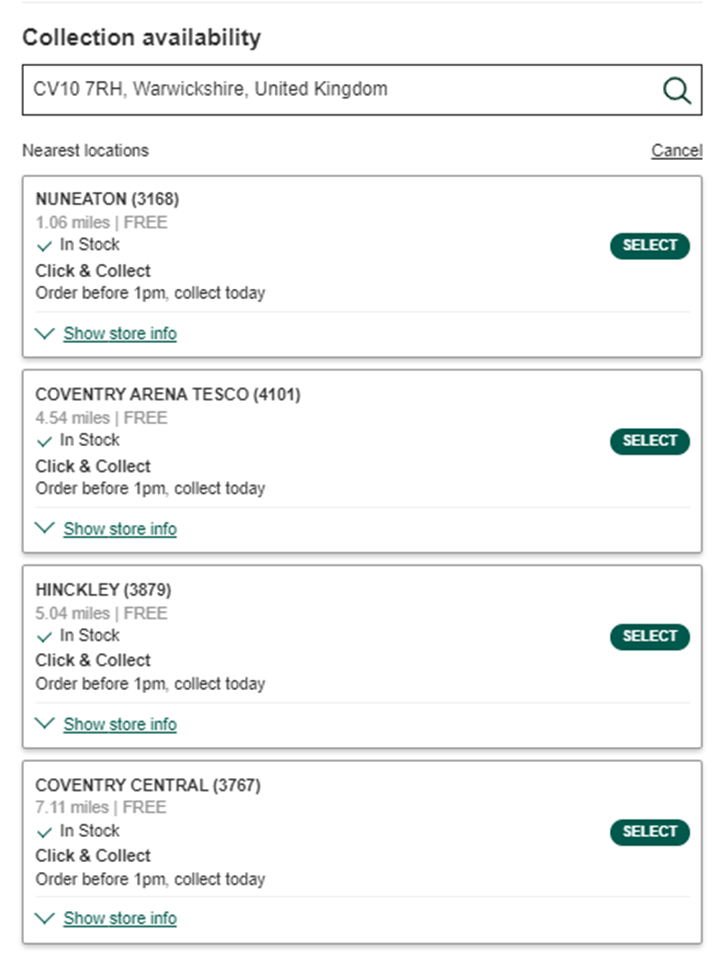 Note:
If an item is out of stock

for delivery, you can enter your postcode to see if it is available in-store for Click & Collect.
Example item out of stock, for delivery: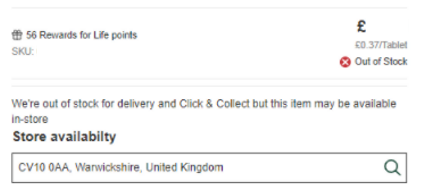 Example item out of stock, in-store:

Example item in stock, in-store: