Changing a subscription order is easy; it can be done within the 'My account' section of your online account via our website or App.
To change your subscribe & save order:
Log into your online account, then on the left-hand menu select 'My Subscribe & Save'
Within the subscription dashboard, you will see all your current subscriptions and will be able to make changes to any of your current subscriptions.
This includes cancelling, editing the quantity, frequency, delivery address, and when the next order will take place.
Note: Please ensure you are logged into your account the subscription is registered against

Important:
When editing your subscriptions, ensure that you press "Save Changes" to ensure that this is updated.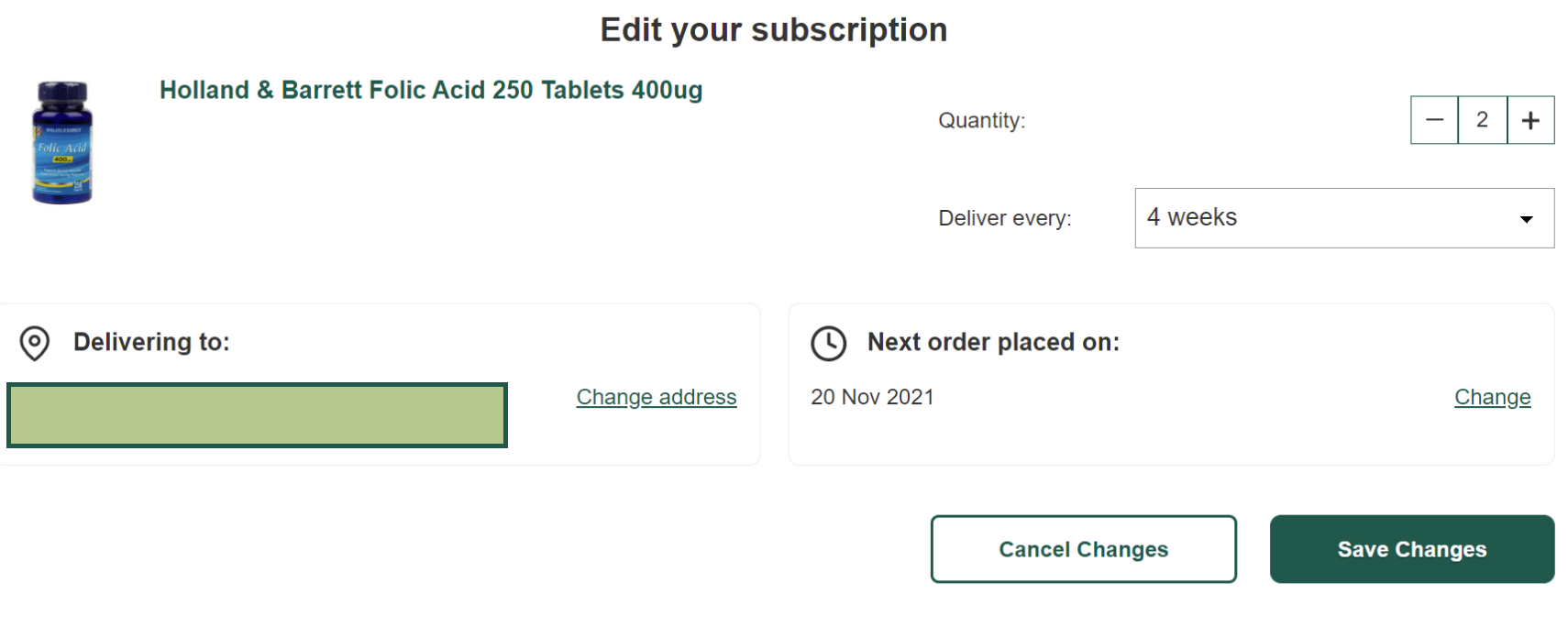 Note:
If you require more help with your subscription, please call 08081756198.