Log into your online account, then on the left-hand menu select 'My Subscribe & Save'.
Select 'Edit or cancel subscription' next to the product that you wish to cancel.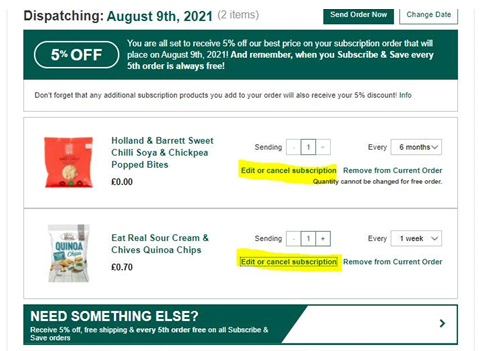 Select 'Cancel this subscription'
Select a cancellation reason and then confirm the cancellation by pressing the 'Cancel my Subscription' button.
You will then get an email a couple of hours later to confirm that your repeat order has been cancelled.
Please allow up to 24 hours for any changes or cancellations to be processed.